Danylle Seebeck
Thank you so much, Erin! Your understanding of our families needs helped us find the best home in the neighborhood.
---
Andreas Burgstaller
"Erin Kavanagh has helped me purchase two houses in the Northern VA area. His attention to detail, knowledge of the local market, sound advice, constant communication on the details of the transaction, and swift action made my home buying experiences absolutely perfect."
---
Mary Kay Anderson
I love working with Erin Kavanagh because he is very friendly and always willing to help anyone in any way he can. A true real estate expert, Erin is the "go to" guy whenever I have a question and if he doesn't know the answer, he knows where to find it. Erin is a very hard worker and always puts his clients interests first. He is the greatest agent and I consider myself lucky to work with him.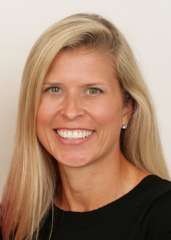 ---
Bill White
I have known Erin on both a personal and professional level for over 10 years. He is a dedicated and passionate worker, father and husband. He is the type of person you would want helping you out, when it comes time, for what can be a very hectic and confusing time-that of buying or selling your family's home.
---
Nancy Griffith-Cochran
Erin Kavanagh made my home-buying experience a very personal one. He was extremely attentive to my needs, making sure that my interests were protected throughout the entire process. -Nancy Griffith-Cochran